I lived in Tokyo for a year. As I am not a city person, I have no idea how to appreciate the buildings and the crowded streets. For example I don't even like Harajuku or Shibuya. But there is this one place call "Kichijoji" in Tokyo, it is my kind of heaven. Not too crowded, slower pace, compact with everything and it is beautiful all year long.
I will be talking about the 3 main factors that attracted me to fall in love with this place, which are:
Shopping Paradise without crazy crowd and queue
Food Paradise the place where my favorite tsuke-men (Dip Ramen) is located at
Inokashira Park where we can row a swan boat while viewing the sakura in the huge lake of it. (One of the best cherry blossom viewing point in Tokyo)
Before we get into the topics, let's check out how to get to Kichijoji:
JR Sobu and Chuo lines run to Kichijoji Station, so does the Keio-Inokashira Line.
From Shinjuku Station: 14 minutes on the JR Chuo Line to Kichijoji Station
From Tokyo Station: 28 minutes on the JR Chuo Line to Kichijoji Station
  Shopping Streets
The huge shopping streets area is packed with various types of shops from selling everyday items, clothing stores, drug stores, bakeries and casual restaurants to big household goods store like Loft and Bic Camera. Technically, we can get EVERYTHING we want from this area. In addition, it is a great place to shop for second hand clothing, shoes and handbags.
One tip for the shoppers! If you are looking forward to make some money while traveling, there is an app for us now! Buy back requested products from overseas and we can earn quite some money! My previous shopping trip in Kichijoji allowed me to earn a round trip air ticket to Japan. Read more at my next blog post about my experience.
Download the app Grabean now at
iPhone Download: 

Android Download:
Food paradise
Allow me to make a list of my top 5 favorite food in Kichijoji!
Menya Musashi – Tsukemen (Dip Ramen)
2. Taiyaki (The shop is right next to the tsukemen)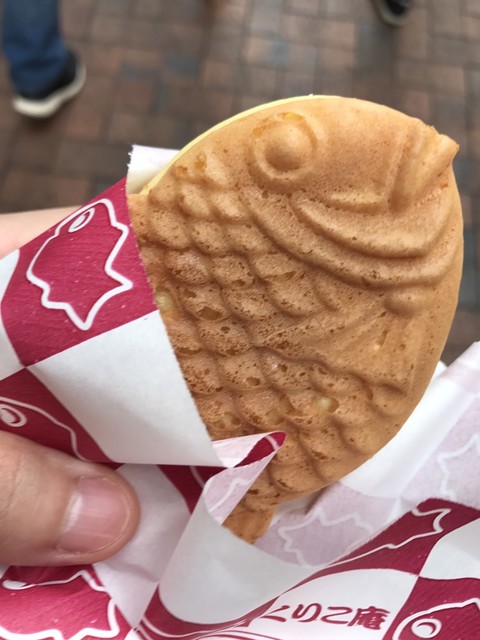 3.  Satou Steakhouse – Croquette!!! (The shop is few shops away from the Taiyaki xD The corner shop with super long queue all the time)
4. GRAM cafe – pancake
5. Motomura – Gyukatsu (Deep dried beef cutlet)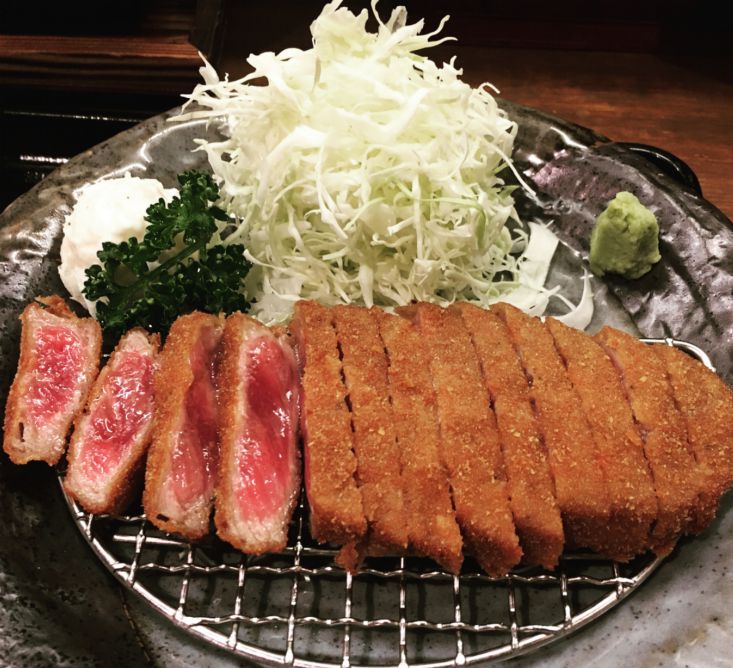 The fried outer layer is very crispy, and the meat inside is cooked perfectly and extremely juicy and tender. It goes really well with the sauce and fixings!
 Inokashira Park
Beautiful all year long! A sprawling area of green grass, woodland and recreation spaces, Inokashira Park is the escape to the country within the city. There is a large boating lake in the center of the park, greatest experience would be jumping into one of the rental rowboats or swan pedal boats to have fun with this big lake!
Winter:
Cherry Blossom season
All the above are packed in "Kichijioji". I bet now you know why I love this place so much. Wish you like my write up for this place and hope you enjoy your trip in Kichijioji too!